Guest Supply firmly believes that meeting the needs of our customers shouldn't compromise our commitment to conservation. In fact, minimizing our impact on the environment is a priority in all aspects of our business.
That's why we are proud to partner with Clean the World, a global enterprise dedicated to reducing infection and disease in impoverished countries. Our mutual goal is to combat hygiene-related illnesses and ultimately to save lives. Due to limited access to soap, millions of people in developing countries die each year from acute respiratory infections and diarrheal disease. Children under the age of five are the most vulnerable. Together with Clean the World, we collect discarded hand soap and liquids from our lodging partners, then remanufacture and distribute them to those in need. With our efforts and your support, a hotel guest's discarded bar of soap can be a ray of hope for a child.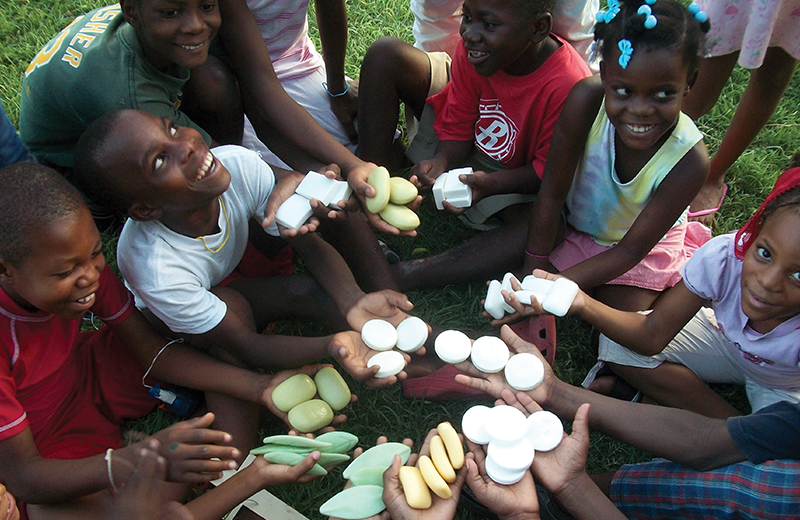 Our efforts are to make the world a better place for its inhabitants and the environment. From the raw materials, processes and practices used in the making of our products, to the selection of manufacturers and suppliers with whom we partner, we always make decisions with the environment in mind. Initiatives at our manufacturing and distribution facilities include the reduction of water, electricity and natural gas consumption. Our processes have been designed to recycle and reutilize raw materials and to ensure that there are no harmful emissions into the air, ground or water.
To learn more about joining Clean the World, please click here.