In support of our customer community and keeping their employees and customers safe and healthy, Guest Supply's manufacturing partner Manchester Mills created the following guidelines on laundering contaminated linens. During these circumstances, it is important to care for your linens properly to ensure they are clean and do not get damaged. As per CDC guidelines, here are our recommended instructions for laundering contaminated linens and filled products.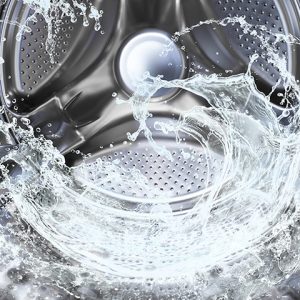 1. Handle with Care
Wear disposable gloves when handling dirty laundry from an ill person and then discard after each use. If no gloves are used when handling dirty laundry, be sure to wash hands afterwards. If possible, do not shake dirty laundry. This will minimize the possibility of dispersing virus through the air. Hold soiled linens away from you and keep them from touching clean surfaces or other clean linens. Clean hands immediately after gloves are removed. Follow high level infection control procedures to collect laundry, such as use of individual bags for each room.
2. Wash Instructions
Launder items in accordance with manufacturer's care instructions. Wash in warmest appropriate water setting and dry completely. Water dilution and agitation removes substantial quantities of microorganisms, while detergent suspends soils and reduces virus and bacteria contamination. The antimicrobial action results from a combination of machine movement, laundry temperature and detergent chemical factors.
3. Water Temperature
Lower water temperatures can also reduce microbial contamination when the wash cycle, detergent, and the amount of laundry additives are carefully controlled. Regardless of wash water temperature, dryer or ironing temperatures provide additional significant microbicidal activity.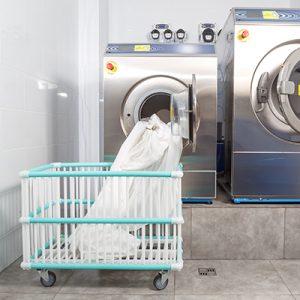 4. Using Disinfectant
Chlorine bleach reduces the levels of microbial contamination. For linens that cannot be laundered with Chlorine bleach, oxygen-based bleach approved by the EPA ensures adequate disinfection of laundry. Clean and disinfect laundry carts after use. Use a liner that is either disposable or can be laundered. Disinfect hard surfaces in the laundry area that may have become contaminated with an EPA registered disinfectant.
For more detailed information, please visit the CDC website, cdc.gov.