Modern guests expect top-notch services and amenities to maintain their investment in wellness. Their lifestyles demand adequate exercise, sleep and nutrition. Hotels can tap into this need to boost profits and give guests a retreat from their daily lives. Learn how Guest Supply can help your hotel pick up and carry the wellness torch.
Aromatherapeutic smiles
Studies have shown that scent is directly linked to emotion. Pleasant fragrances can evoke memories and reduce the daily chaos of life. Beyond white towels, fluffy bathrobes and a signature scent, hotels can ensure a relaxing experience for guests of all genders with essential oil-infused products. An instant escape, these products offer the opportunity to feel balanced and refreshed. Guest Supply provides Aromatherapy and Bath & Body Works ® products for your selection.
Anxiety-reducing shaving rituals
Men represent a key area of growth for the spa industry, and they want the benefit of treatments without the social stigma of once-rigid gender norms. Since 2012, products targeted to males have skyrocketed up to 70 percent. Grooming rituals have evolved from basic shaving and cologne to a personal sense of style pivoting on more than hygiene. Guest Supply offers the Razor MD® Rx Shave Travel Kit with Sandalwood Pre-Shave Oil infused with anxiety-reducing elements. This kit adds a sense of luxury and relaxation to any shaving ritual.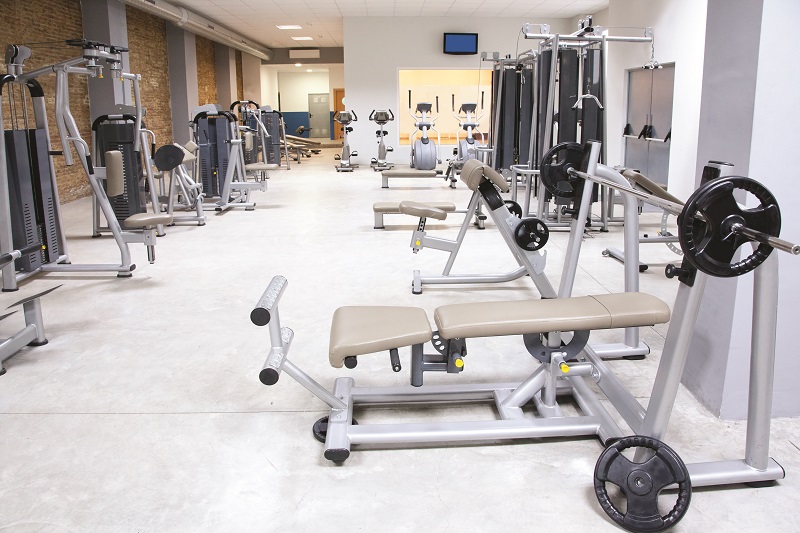 Reliable exercise equipment
Spot your guests with safe gym equipment. Exercise reduces stress and increases endorphins. However, guests will not get to experience this sense of well-being if a hotel gym does not look safe. Give guests peace of mind with fitness equipment from Guest Supply that sets you apart from the competition and gives your guests memorable, safe workouts. Choose equipment that offers balance, flexibility and strength alongside diverse training options that will withstand thousands of uses. From mats to balance balls, the gym might just become your property's hotspot.
Cozy sleep options
After a long day of traveling, guests want a restful experience. Guest Supply offers sleep aids such as herbal teas, sound machines, eye masks, ear plugs and aromatherapy to help catch Zzz's. Explore every option Guest Supply offers here for seamless nights that create smooth days.
At Guest Supply, our teams work closely with you to recommend the right products to enhance your hotel's reputation.
To learn more, contact us today.