Cleaning products play an essential role in our daily lives at work and at home by removing dirt, germs and other contaminants from surfaces around us. SC Johnson is a leading manufacturer of cleaning, storage and pest control products found under an assortment of iconic brands such as fantastik®, fantastik MAX®, Glade®, Pledge®, Scrubbing Bubbles®, Shout®, Windex® and Ziploc®.
Today, continuous deep cleaning is more important than ever! We offer a variety of ready-to-use disinfectant products to help you fight germs, viruses and bacteria. Whatever sector or industry your business operates in, there is a wide variety of professional cleaning products available in commercial sizes that fit your needs, with formulas you can depend on to keep your business establishment clean.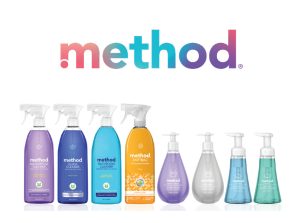 METHOD® BRAND
method® offers products with contemporary & clean designs for professional and premium establishments and formulas effective enough to help make dirty spaces clean. Products come in a variety of fragrances that are specific to applications in your establishment.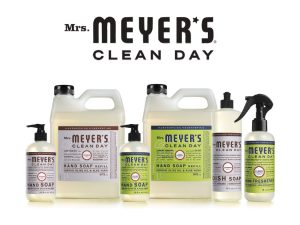 MRS. MEYER'S® CLEAN DAY
Made with plant-derived ingredients, essential oils and other thoughtfully formulated ingredients, these products work hard against dirt and grime, but they're absolutely delightful to use. The wonderful scents brighten days and bring all the loveliness of the garden inside.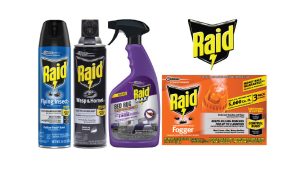 RAID® DEFENSE SYSTEM
Kill bugs on contact, kill the bugs you don't see and prevent bugs from entering your property.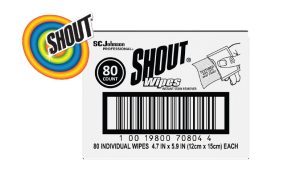 SHOUT® WIPES BULK PACK
Shout® Wipes are made portable to remove on-the-go stains right away. Ideal for food service, hospitality, and commercial travel industries.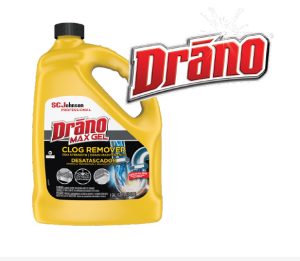 DRANO® MAX GEL CLOG REMOVER AND MAINTAINER
Tough on clogs! Works fast to clear clogged drains and restore them to a free-flowing state.