There's nothing better than giving your guests the best. Meet the Dixie® Breakfast Bundle, a savvy suite of disposable Dixie® paper products and dispensers that can truly elevate the guest experience. Learn more about these efficient, cost-effective products.This bundle provides an easy introduction to the Dixie® brand products that are ideal for hotel and lodging. From wrapped cutlery to automated dispensers, operators can reduce waste and control costs while guests enjoy the convenience of an all-in-one breakfast bundle.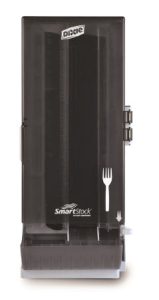 SMARTSTOCK DISPENSERS
One-at-a-time dispensing helps reduce total usage. Stand-alone units fit in tight spaces, reducing storage needs.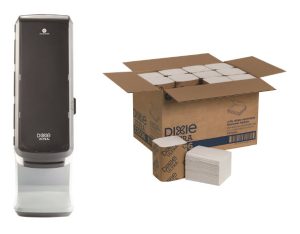 DIXIE ULTRA TOWER INTERFOLD NAPKIN DISPENSER
Serve up smart solutions for lodging with hygienic dispensing. Compatible with the 2-ply embossed interfold napkins, which deliver softness, strength, absorbency and a premium feel that customers will appreciate.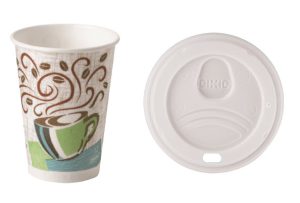 DIXIE® PERFECTOUCH® INSULATED PAPER HOT CUP, 12OZ, UNWRAPPED
Reduces the need for costly double-cupping and sleeves. Comfortable, sturdy, non-slip feel.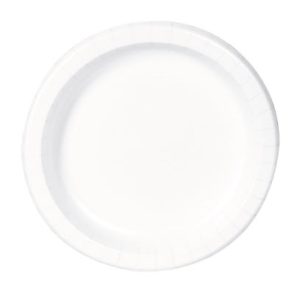 DIXIE® BASIC PAPER PLATES 8.5IN, WHITE
An economical, paper-based alternative to foam. Great for lightweight meals.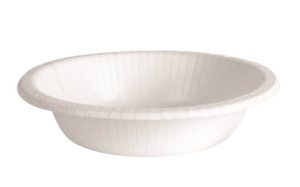 DIXIE® BASIC PAPER BOWLS 12OZ, WHITE
Dixie® Basic plates and bowls are sturdy, cut resistant, soak resistant, microwaveable and feature a much lower cube volume than foam.