It's expected that by 2050 there will be more plastic in the ocean than fish, according to the United Nations. Single-use plastic, such as plastic bags, straws, coffee stirrers, soda, and water bottles account for almost half of the annual plastic production. But there are efforts being made to slow down this harm to the environment. For instance, eight states have issued single-use plastic restrictions or bans, such as California where plastic bags are banned and the state discourages the use of plastic straws or utensils.  
Guest Supply proactively partners with manufacturers, in all product categories, who focus on environmental responsibility. We've been an industry leader in full-spectrum hotel solutions for over 40 years, and we continue to lead the way by maximizing our customers' profit margins while minimizing the carbon footprint across all aspects of our business. 
Eco-conscious travelers and guests are choosing hotels that pursue sustainability through energy-efficient and green initiatives. Here are some sustainable product solutions to implement in your hotel.  
Bath and bed linens made from recycled content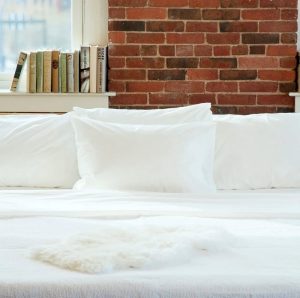 Consider ordering bath and bed linens made from 25%-100% recycled content. Textiles such as Beantown Laundry-Free Linens are USDA 100% biobased linens that can be discarded guilt-free after use as they are compostable. Browse more eco-friendly linens such as Temperloft Renew Pillow or Advantiva Plus Blanket. Take comfort in knowing that every factory Guest Supply works with is OEKO-TEX Standard 100 certified. 
In the hotel industry, reducing water and energy usage from laundry loads makes a big difference. Towels and sheets by Manchester Mills are guest ready and do not require washing before first use. Plus, Protect360 shower curtains come with removable liners that can be washed without washing the entire curtain. 
Reusable or biodegradable personal care amenities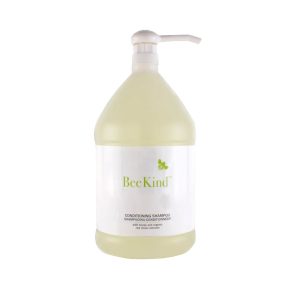 It takes many operations to come together to make a difference when it comes to single-use plastics. Opt for reusable alternatives to plastic such as keyless entry, soap dispensers, or paper straws. Guest Supply offers plenty of product solutions to single-use plastics such as refillable shampoo, conditioner, and soap dispensers. Plus, we work with suppliers who provide biodegradable products or recycled packaging.  
Browse the BeeKind Collection, which are free from parabens, phthalates, and artificial colors. In addition to recyclable packaging and skin-friendly formulas, the company supports honey bee and sustainable pollination research by donating a portion of proceeds to the University of California at Davis Entomology Department's Honey Bee Research Program. 
Dispenser systems
Guest Supply partnered with Gilchrist & Soames to bring you a variety of eco-friendly amenities, dispenser systems, and personal care brands sure to delight your guests, as well as your operational team and housekeeping staff. Consider UltraLux system, which features locking bottles while offering simplicity for housekeeping operations. Or Premium Pumps that feature locking stainless steel brackets housing one, two or three 10 oz. refillable bottles.  
WaterSense plumbing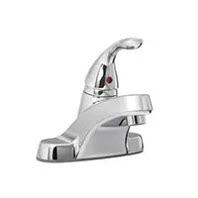 Water is fundamental to hotel operations, and for some, guests use more than eight times more water than the local community, according to Hotel News Resource. Consider adding WaterSense plumbing fixtures, which reduce water usage by at least 20%. While your hotel can do its part by creating a water/energy/recycle management plan, guests are also accountable for their efforts. Add sustainability messaging in guest rooms to encourage the reuse of towels and sheets to save water.   
Your hotel has the opportunity to be a leader or role model for guests to practice sustainability. Our global approach to environmental responsibility is rooted in the belief that meeting our customers' needs should never compromise our commitment to conservation. Explore Guest Supply's range of sustainable products to boost your brand's message and practice in protecting the environment.