As summer approaches, winter-weary travelers will be eager to enjoy the warm weather activities near your pool or beachside property. Provide your guests with an inviting and relaxing oasis with lounge chairs, umbrellas and pool towels from Guest Supply.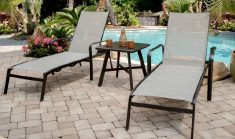 Let your guests soak in the sun on Cape Soleil's stylish and comfortable line of outdoor seating.
UMBRELLAS & BASES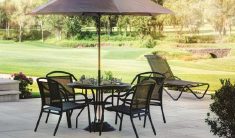 Provide your guests extra comfort and shade with our selection of pool umbrellas & bases.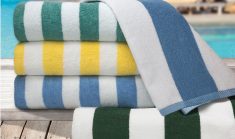 CONNOISSEUR POOL & BEACH TOWELS
Wrap your guests in the luxurious softness and absorbency of these 100% combed, ring spun cotton towels. Maintain operational efficiencies with colorful, vat-dyed towels that stay vibrant wash after wash.
Keep your pool area organized while still making amenities easily accessible to guests with our offering of towel caddies. Available in various sizes and finishes, they are sure to compliment your outdoor oasis.