Having the right wipe on hand is crucial to your operation. Kimberly-Clark WypAll wipers are a clean, absorbent, and durable alternative to paper towels, rags, and shop towels. These multi-purpose wipes can be utilized for a variety of specialized applications, whether that be for general cleaning, disinfecting, oil and soil cleanup, food service, or maintenance. As an added benefit, these wipes will save you in the long run by creating less waste compared to paper towels.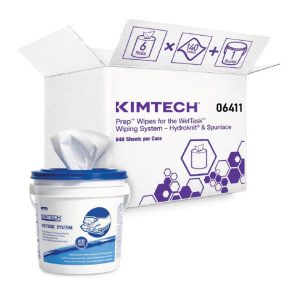 KIMTECH® WETTASK SYSTEM PREP WIPERS FOR BLEACH DISINFECTANTS AND SANITIZERS
Add your own preferred choice of chemicals. Compatible with disinfectants, sanitizers, and bleach. The enclosed disposable wiping system can cut chemical usage by 20%.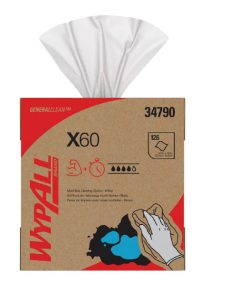 WYPALL® GENERAL CLEAN X60 MULTI-TASK CLEANING CLOTHS
Designed to outperform laundered rags and absorbs about two times the amount of water. Optimized to remove grease and soil without streaking.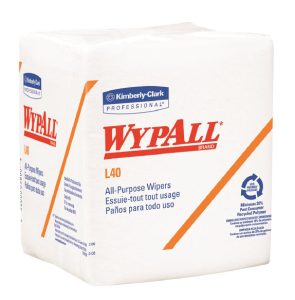 KIMBERLY-CLARK WYPALL L40 ALL-PURPOSE WIPERS, 1/4 FOLD, 12X12.5
Muti-purpose towels made with cellulose fibers to absorb liquids and oils. Soft plush feel. Great for cleaning grease and oil. Fully disposable.