As hotels start to reopen, disinfecting products like Lysol will play an integral role in maintaining the safety and cleanliness of your property. Stock up on these items that are available and ready to ship, while supplies last. Your guests will enjoy the sense of security and feeling of home that comes with using the quality products they know and trust.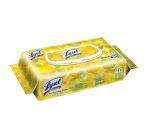 *DISINFECTING WIPES, LEMON & LIME BLOSSOM, 80CT FLATPACK
Kills 99.9% of bacteria and viruses can be used on most hard, non-porous surfaces.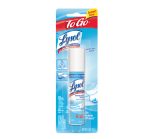 RESEALABLE DISINFECTING WIPES, LEMON SCENT, 15CT
Cleans and disinfect on the go. Can be used on electronics including smartphones, tablets and remote controls.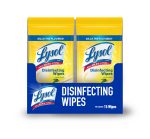 1 OZ. DISINFECTANT SPRAY TO GO, CRISP LINEN SCENT
Compact and convenient travel size disinfectant spray that fits anywhere life takes you.