At Guest Supply, we have the versatile product solutions you need to ensure your facility is running safely and efficiently at all times. Your staff will benefit from recycling and waste management equipment, a variety of material handling solutions and anti-fatigue mats with ergonomic benefits.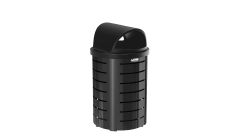 WASTE MANAGEMENT SOLUTIONS
Guest Supply provides a variety of recycling and waste management equipment, including solutions for dry and wet waste containment, recyclables, and proper disposal, designed for any space.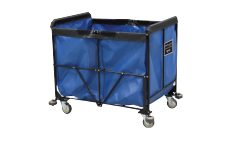 MATERIAL HANDLING SOLUTIONS
We offer molded plastic, vinyl and canvas trucks for general material handling, distribution, recycling, sorting, collecting and moving goods throughout your property. *Disposable liners available to protect contents placed in truck.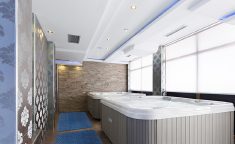 WET ENVIRONMENT MATS
Excellent slip resistant and anti-fatigue mats used in locker rooms, showers, spas, pools and hot tubs. Anti-microbial treated for lifetime protection against odors and degradation. Unbacked vinyl loop mats available.