Eco-conscious travelers and guests are choosing hotels that pursue sustainability through energy-efficient and green initiatives. Guest Supply has partnered with Gilchrist & Soames to bring you a variety of ecologically friendly amenities, dispenser systems and personal care brands sure to delight your guests, as well as your operational team and housekeeping staff.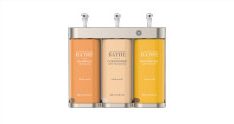 This lightweight UltraLux system features locking bottles while offering simplicity for housekeeping operations. Locking plastic brackets mount easily, clean easily and are available in clean white or faux metallic finishes.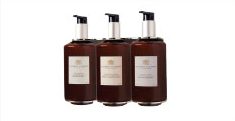 Locking stainless steel brackets housing one, two or three 10 oz. refillable bottles that housekeeping can replenish when required. The system features a locking pump closure and a liquid viewing window.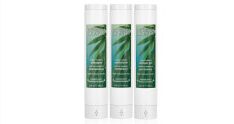 EVOLINE
This non-refillable, closed dispensing system features single unit cost-effective ABS brackets. The easy-squeeze bottle cartridges have discreet liquid viewing windows on each side so housekeeping staff know when it's time to replace and recycle.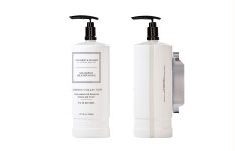 DISAPPEARING MINI BRACKET
Individual stainless steel mini-brackets are hidden behind each bottle ensuring your branded product is featured prominently for guests. The brackets are easily mounted and feature hygienic closed system bottles with discreet liquid viewing windows so housekeeping staff know when it's time to replace and recycle.
Visit CleanwithGuestSupply.com to learn more about how to clean, sanitize and disinfect your property.