Guest Supply is excited to introduce Manchester Mills' newest innovation in mattress & pillow protection: PROTECT360°. These innovative encasements & pillow protectors take protection to the next level with built in Microban® antimicrobial technology. The fabric has Viral Penetration Protection, providing a barrier against viruses' to protect your investment and your guests. Select Protect360° products will be available starting early January.
PROTECT 360º MATTRESS ENCASEMENTS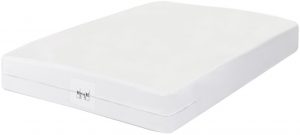 Protect 360º Mattress Encasements offer a cleaner, safer sleep experience. Safeguard your most expensive investment with Microban® antimicrobial technology and reassure your guests with the best in bed bug protection. The Prima knit fabric is comfortable, sleeps quiet and is laminated for long lasting durability and viral penetration protection.
PROTECT 360º PILLOW PROTECTORS
Protect 360º Pillow Protectors do more to protect your pillows.
Microban® antimicrobial technology keeps the pillow fresher,
longer, ensuring the best sleep experience.
PROTECT 360º BASIC MATTRESS ENCASEMENTS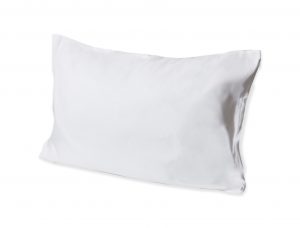 Keeping budget top of mind is imperative in today's environment. We are excited to introduce the PROTECT 360º Basic encasements line as a more economical alternative that still offers the essential features. This economical Microban® antimicrobial protection option is also waterproof and guards your mattress from bed bugs and stains.
Visit CleanwithGuestSupply.com to learn more about how to clean, sanitize and disinfect your property.