As you are re-opening, it is imperative to reassure your guests of a clean, safe environment. Our newest product solutions will instill guest confidence and comfort.
It is essential that your guests are aware of all of the new guidelines your property if following to keep them safe. From signage that will communicate your new standards and protocols to accessories that visibly showcase cleaning and safety if your utmost priority, we have the latest solutions to support the "new normal."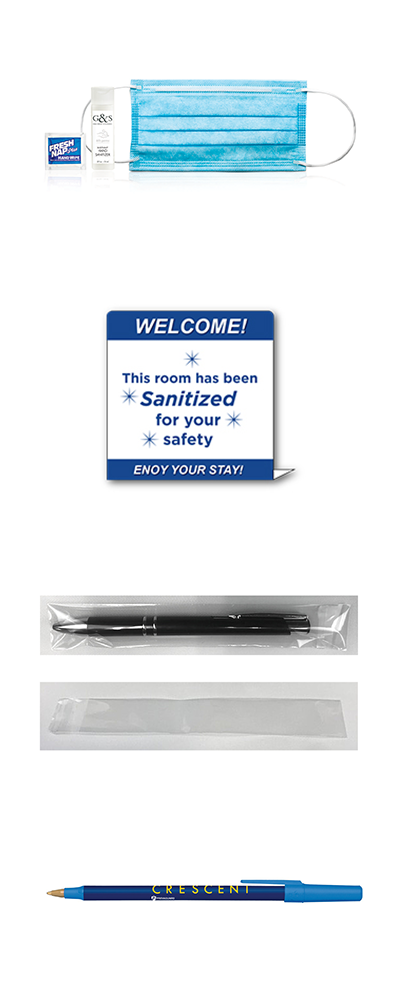 Kits for guests and staff, including necessities like masks, hand sanitizer, wipes and more.
Signage available on stickers, easels and seals.
Self-Sealing Individual Pen Wrapper, Clear
Sanitary sleeve/wrapper for safe, easy cleaning and reuse.
EPA registered antimicrobial additive. Suppress the growth of bacteria, molds, mildew and fungi.
Contact your local Guest Supply territory manager today to get started.