In the world of hospitality, operational efficiencies are the key to success. As a hotel owner, you may understand the role that streamlined processes play in delivering exceptional guest experiences while maintaining profitability. As your hotel enters peak season, enhancing operational efficiencies is more crucial than ever. That's where Guest Supply steps in as your trusted partner.
Here are three innovative products that can transform the way you manage housekeeping tasks throughout your hotel. By integrating these solutions into your operations, you'll unlock new levels of efficiency, improve guest satisfaction, and boost your bottom line.
Make the Bed with the DUO Mock Duvet Cover Top of Bed System
Managing bed linens efficiently is a common challenge for hotel housekeeping. The constant need for bed-making and the time-consuming process of changing duvet covers can significantly impact
turnaround time and labor costs. However, the textile engineers at Manchester Mills designed the DUO Mock Duvet Cover Top of Bed System to improve ergonomic and operational efficiencies, allowing housekeeping to make the bed quicker and easier.
The system includes the patent-pending DUO Mock Duvet Cover and the patented Advantiva quilted blanket. When used together, it features the look of a traditional duvet cover with the ease of a top sheet. The system's ease of use and durability ensures that housekeeping staff can handle multiple room turnovers without compromising on quality. By investing in the DUO Mock Duvet Cover Top of Bed System, hotels can optimize their housekeeping operations and provide an exceptional guest experience.
Slash Energy Bills and Water Use with the TemperLoft ReNew Pillow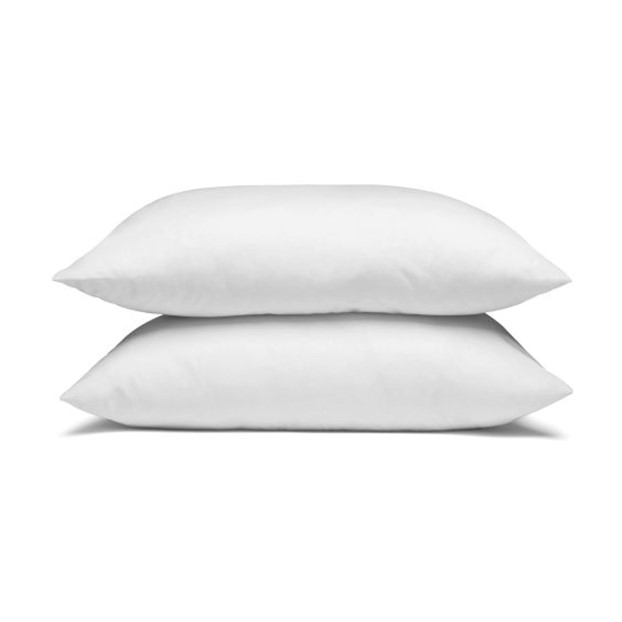 In the hotel industry, reducing water and energy usage from laundry loads not only helps the environment but also saves money. Towels and sheets by Manchester Mills are Guest Ready® and do not require washing before first use. Taking it a step further, the Manchester Mills TemperLoft ReNew Pillow has an estimated laundry cost savings of approximately $.0.90 per pillow. That's an average annual laundering savings of $5,760 for a 250-room property.
The patented dual-chamber pillow features a TemperLoft outer chamber and feather inner chamber, providing the perfect balance of comfort and support. TemperLoft hybrid fill is a unique blend of natural down and recycled down alternative fibers with uncompromised loft, offering optimal temperature regulating properties. The removable inner chamber offers easier laundering and operational efficiencies. All while being verified by the International Down and Feather Laboratory.
Speed Up Floor Cleaning with the Sanitaire® HydroClean™ Hard Floor Vacuum and Washer
Hard floor cleaning in hotels is often a time-consuming and labor-intensive task. However, the Sanitaire® HydroClean™ Hard Floor Vacuum and Washer presents a groundbreaking solution that saves both time and energy. Featuring an ergonomic design, the Sanitaire® HydroClean™ ensures comfortable and efficient operation, minimizing physical strain on staff members. It vacuums and washes in one step (no spray bottles, mops, buckets, or cloths!) effectively removing dirt, grime, and stains, leaving floors spotless and hygienic. This floor-cleaning system is designed to streamline the cleaning process and deliver exceptional results.
With innovation at the core of our business, Guest Supply is committed to providing top-notch products and solutions to hotels worldwide. Our comprehensive range of housekeeping products and services, coupled with our industry expertise, ensures that you have access to the latest advancements that can drive operational efficiencies within your hotel. Explore our range of products or contact your territory manager to discuss the best options for your hotel.