With cold and flu season rapidly approaching, it's important to stock up on key items to keep your property clean and your guests & staff healthy. From disinfectant cleaners and wipes, to hand sanitizer throughout the property and much-needed tissues, Guest Supply has the items you need to be prepared.
Gilchrist & Soames 1oz Hand Sanitizer in Stock & Ready to Ship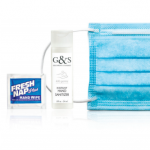 Instant hand sanitizer kills germs anywhere, anytime. Made in America. 77% alcohol. New special pricing.
Kits for guests & staff including necessities like masks, hand sanitizer, wipes, & more.

Touchless dispensers for all areas of the hotel.
FDA approved. Easy to dispense gel formulation. 70% alcohol. Eucalyptus fragrance.
Keystone Peroxide Disinfectant & Glass Cleaner

EPA registered product has a comprehensive claim set that can disinfect surfaces in as fast as 5 minutes. Recommended for cleaning and disinfecting hard surfaces, including streak-free performance on glass.
Kills 99.9% microorganisms within 30 seconds. Antibacterial wet wipes.100 wipes/carton.
Facial Tissues Ready to Ship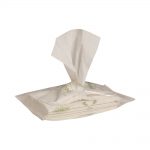 Stock up on facial tissues with our variety of boxless, boutique & flat box facial tissue options in stock. Go green with boxless Renew tissues to help reduce packaging waste.
Visit CleanWithGuestSupply.com to learn more about how to clean, sanitize and disinfect your property.